After the recent heatwaves and some of the hottest UK temperatures on record, many of us have been relieved to see those familiar wet weather warnings on the forecasts. Although lower temperatures and showers sound welcome, they come with their own unique risks – flash floods.
Dr Rob Thompson from the University of Reading has taken to Twitter to explain how heavy rainfall so soon after a heatwave can cause flooding. During a drought, the ground dries out and becomes harder.
This means that when it finally rains, it's more difficult for the water to soak into the ground. Instead, we are likely to see rainwater become stuck on top of soil with nowhere to go, which creates a real threat of flash floods1. It's far safer for counties to experience long periods of moderate rain, allowing the water to seep its way slowly through the hard soil.
Preparing your home for flash flooding
We may not be able to control the weather, but there are steps we can take to keep our homes and businesses as safe as possible from potential flash flooding. Many UK residents will have already experienced flash flooding and have some idea of how to prepare – but after the recent country-wide droughts, the threat of flash floods has the potential to impact areas and people with no living memory of them.
If you receive flash flood warnings for your home or business region, stay calm and act quickly to ensure you're as prepared as possible. The Red Cross offer invaluable hints and tips for staying one step ahead of flood waters2, including the below:
If you can, source sandbags and sand to help you build sturdy barriers around your home. Local builders may be able to help you track sandbags down, and the further in advance you start stocking up, the less likely you are to find supplies are limited if flood warnings become a reality.
Fingers crossed your home will escape any damage and the need for you to claim on your insurance, but it's better to be safe than sorry. Take some time to photograph each room and key possessions in your home, as this may come in useful during the claims process if your home and contents suffer flood damage.
If you have a vehicle that you park outside your home, try to move it to a parking spot on higher ground before the flash flooding hits. The higher it is, the less likely it will be to suffer damage from rising waters.
Note down the details of your local council. If you are forced to spend some time away from your home due to water damage, they'll be able to organise emergency accommodation and assist with long-term needs.
Don't be tempted to try and navigate your way through floodwater. It may look manageable, but bear in mind that floodwater can be contaminated with sewage, and when flowing rapidly, just 6 inches of water can knock an adult to the ground 
5 steps to prep your business for flooding
Each year, our partners at FloodFlash take the best data available to establish the threat that flooding poses to UK businesses. The resources they draw upon include industry leading data from their partners at the Ordnance Survey and JBA as well as the hugely helpful open-source data available from the Environment Agency.
FloodFlash surveyed 500 financial decision makers either at risk of flooding, or worried about the risk of flooding and 200 insurance brokers to find out what they think. Of businesses surveyed, 73% worry about flooding as a threat to the UK economy. But there are options to protect against that threat. There are some simple steps you can make to take responsibility for your risk, many of which don't cost a thing.
Research the flood risk for your business
A search on the gov.uk site is a good place to start if you want more information. A flood risk assessment can also give a more specific view for your property.
Register for flood warnings
Sign up for the government's free service online. Get email or text alerts sent whenever your business is threatened by flooding.
Create a flood plan
Planning what stock or equipment you need to move, and who within your organisation is responsible for moving it, is a great way to limit the impact of a flood. The Environment Agency has some great tips on how to create a flood plan.
Establish what resilience measures you might benefit from
If you find out that you are at a high risk and can't move important commercial assets, it's time to think about resilience measures. Many companies that provide these services offer free surveys to establish what you might need. Need a recommendation? Just get in touch with enquiries@floodflash.co.
Get insurance cover
It might seem obvious, but many businesses still have large excesses or go without cover entirely. FloodFlash pays claims in hours and provides quotes regardless of your flood history. Talk to your broker or visit www.floodflash.co to get started.
The risks
Over 436,000 commercial properties in Britain have at least a low flood risk. That's 27% (over a quarter) of the total commercial properties. Of those with some level of flood risk, almost 300,000 (18% of the total) have what FloodFlash would define as a moderate risk.
The cohort of properties at significant risk is over 236,000. In other words, if you have a flood risk at your business, it's more likely to be a moderate or significant risk than a low risk.
Read the FloodFlash 2022 Commercial Risk Report to find out more.
Sources:
itv.com: What happens when it rains after a heatwave – 11-08-22
redcross.org.uk: How to prepare for floods and flooding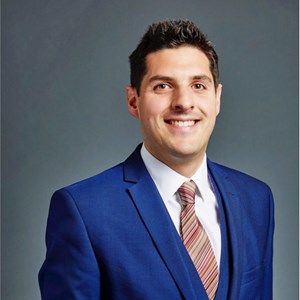 About the author
Mark Brannon Cert CII is a respected industry leader with over 17 years' industry experience in a variety of roles within the business insurance sector. He works across a wide spectrum of insurance product and policy development, delivery and optimisation for clients, including claims, insurer relationships, marketing and communications, and risk management.
Read more business insurance articles
This is a marketing article by Towergate Insurance
The information contained in this article is based on sources that we believe are reliable and should be understood as general risk management and insurance information only. It is not intended to be taken as advice with respect to any specific or individual situation and cannot be relied upon as such. If you wish to discuss your specific requirements, please do not hesitate to contact your usual Towergate adviser.
For more information or for a full review of your insurance needs, please see our insurance specialisms, contact your usual Towergate Insurance Brokers adviser or email TIB@towergate.co.uk.