As fresh warnings are issued that up to 50% of businesses do not have adequate insurance1, it's important that commercial property owners take steps to check they have the correct levels of cover in place. A professional commercial property valuation is a simple way to ensure that your business is protected from underinsurance, or even over-insurance. 
In fact, whether you own a commercial or residential property, arranging a professional property valuation at least every 3 years can protect you from costly gaps between your property's actual reinstatement value, and the figure for which it is insured.
This is even more important during times of rising inflation rates and factors such as increasing building costs. These are silently causing many property owners to become significantly underinsured in a shorter amount of time, putting them at risk of a shortfall in their insurance settlement figure if they need to make a claim.
Why do I need a commercial property valuation?
It's a good idea to double check exactly how much your property is insured for on your policy documents and ask yourself how the figure was originally calculated. Was it from a commercial property valuation by a RICS registered company? As the number of underinsured commercial properties continues to rise2, it's important to invest in a property valuation if you're not completely confident that your sum insured is adequate.
It's also helpful to be aware of a clause in many insurance policies known as the 'Condition of Average', which can also have a huge impact in the event you need to make a claim. Let's say for example, that your property is only insured for 50% of its true value. If you need to make a claim (even for a small loss), you will only be able to claim a maximum settlement figure of up to 50% of the total loss value. 
Underinsurance: the worrying statistics
In a sample of 266 valuation surveys for Towergate customers we identified a total underinsurance figure of £160m3. Meaning 37% of our customers' building valuations were under what they should have been.
The largest discrepancy was a property that had a sum insured of £2m and we obtained a valuation report confirming the correct figure was £6.8m4. A small number of customers were over-insured too, as out of 266 building valuations, 18 were insured for more than their building's valuation5. 17 of the properties valued were residential, highlighting that this is a pressing issue for residential and commercial property owners alike.
Once you identify that you're under or over-insured, it's a simple issue to rectify with your insurance provider - your sums insured can be increased at any point. On the other hand, if you don't obtain regular valuation reports to find out where you stand, you could suffer a financial loss if you need to make a claim on your policy.
How are so many customers underinsured?
The consequences of underinsurance can be significant, but it's easy for property owners to end up being insured for the wrong sum without regular property valuations. Many commercial and residential building owners simply renew their insurance policy from one year to the next, without consideration of a valuation process.
Inflation rates are also having a significant impact. In recent years, inflation has soared from 1.9% in June 2019⁶ to 7.9%⁷ in May 2022, making it far more likely that re-building costs will increase dramatically in a short space of time, leading to more customers becoming underinsured without realising. Worse still when customers become underinsured it tends to be for a significant amount.
Many customers have the incorrect building valuation figure when they first take out their insurance policy, often taking the reinstatement figure from the bank's market valuation report.  The purpose of this report is to protect the bank's interest and ensure that the resale value can be ascertained.  The reinstatement figure used often contains a disclaimer that it is not warranted to be correct and is intended as a guide.
To ensure you have insurance for the correct value, invest in a property valuation from a Royal Institution of Chartered Surveyors (RICS) registered company. If it's been three or more years since you last had a valuation carried out by a RICS registered company, it would certainly be worth arranging another to ensure the sum insured remains sufficient.
Doesn't index linking protect customers?
Unfortunately, policy holders can't rely entirely on index linking to safeguard them from underinsurance. That's because an index linking figure is an average, so it doesn't take important factors into account, such as where you are and the materials from which your building is constructed. It's important to bear in mind that – although helpful - index linking only does part of the job, so it's not a guarantee that your sums insured will stay on the right track for the long-term.
What is over-insurance?
We mentioned that a very small number of our customers turned out to be over-insured when their valuations were conducted. Over-insurance simply means that a policy holder is insured for a higher sum than the value of their asset.
While being over-insured doesn't expose you to the financial risks that come with underinsurance, it does mean that you could be paying a higher premium than you need to be. Nobody wants to be paying more than they need to, so it's still worth adjusting your policy should you find you are materially over-insured.
How do I get a commercial property valuation?
To arrange a commercial property valuation and help protect your business, speak to your usual Towergate  advisor and we'll be happy to help point you in the right direction. Our specialist advisors are also on hand to talk through any questions about your existing insurance policy, or your future cover needs. If you've already had a valuation and you need to make a change, they'll be able to help you amend your cover.
Take a look at our small business insurance page for more information.
Sources:
1: Insurance Post: Brokers urged to be proactive amid concerns half of businesses are underinsured /24-06-22 
2: Insurance Post: Brokers urged to be proactive amid concerns half of businesses are underinsured /24-06-22
3: Rebuild Cost Assessment Ltd: Valuations May 2022 for Towergate Insurance
4: Rebuild Cost Assessment Ltd: Valuations May 2022 for Towergate Insurance
5: Rebuild Cost Assessment.com Valuations May 2022 for Towergate Insurance
6: https://www.ons.gov.uk/economy/inflationandpriceindices/bulletins/consumerpriceinflation/october2019
7: https://www.ons.gov.uk/economy/inflationandpriceindices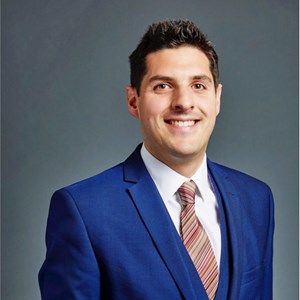 About the author
Mark Brannon Cert CII is a respected industry leader with over 17 years' industry experience in a variety of roles within the business insurance sector. He works across a wide spectrum of insurance product and policy development, delivery and optimisation for clients, including claims, insurer relationships, marketing and communications, and risk management.
Read more business insurance articles
For more information or for a full review of your insurance needs, please see our insurance specialisms, contact your usual Towergate Insurance Brokers adviser or email TIB@towergate.co.uk.
This is a marketing article by Towergate Insurance. The information contained in this communication is based on sources that we believe are reliable and should be understood as general risk management and insurance information only. It is not intended to be taken as advice with respect to any specific or individual situation and cannot be relied upon as such.