A startling fact is that you are now more likely to go to a colleague's funeral because they have killed themselves than because they died in a workplace accident.*
Last month was National Wellbeing month. This may have passed you by and to many, mental health is a taboo subject. However, the statistic above certainly puts the Wellbeing Challenge into focus. This is particularly relevant given the difficulties we have all faced over the past 12 months. This is an important issue that Employers should be reviewing in the coming weeks and months.
Why?
The headline above alone should sharpen focus but there are many other reasons why wellbeing is so important for business:
Reduced liability claims and insurance premiums
Improved risk profile increases prospects of favourable insurance terms.
Improved Company profile and reputation which can aid financial reporting and improve community and stakeholder perceptions
Reduce absence levels and presenteeism
Improve productivity
Create a better morale
Increase staff engagement with the business
Enhance feeling of team and community
Help attract and retain the best people
Reduce staff turnover
The details below outline the areas that Employers should focus on and what Towergate can do to help.
Considerations
There are 2 key areas of focus for Employers in respect of health & safety:
Muscular skeletal (MSK) injuries
Mental health
Muscular Skeletal injuries
Causes 8.9 million lost days to the Economy in 2019/20. HSE stats
Mental health illness
Caused 17.9 million lost days to the Economy in 2019/20. HSE stats
Reducing the Risks
Muscular Skeletal injuries
To comply with Health and Safety Regulations Employers should be conducting.
Display Screen Equipment (DSE) assessments
Home working assessments – given the increased number of home workers currently
To further reduce their MSK risk or mitigate the issues if a risk is identified the following can be considered.
MSK out-patient pathways
In-patient options
Occupational health support
Mental Wellbeing
To comply with the Management of Health and Safety at Work Regulations Employers should be conducting stress risk assessments. To further reduce their mental wellbeing or mitigate the issues if a risk is identified the following can be considered.
Employee Assistance Programmes (EAP)
Mental health pathways
Out-patient and in-patient mental health benefit
Support through income protection policies
MIND / Samaritans signposting and helplines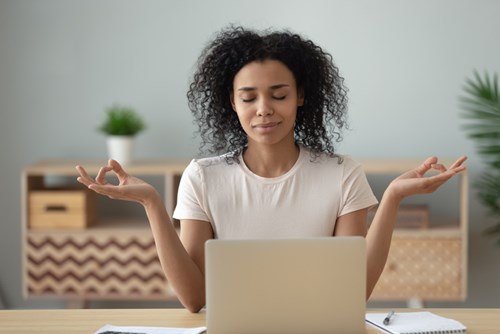 What is an employee assistance programme?
An Employee Assistance Programme offers confidential support, advice and counselling. Programmes are designed to provide employees with professional, independent and impartial advice either on-line or face to face. Many offer a 24/7 telephone helpline. Expert advisers can give comprehensive answers and assistance on a wide range of issues that may be affecting an employee or their family. The EAP can help with both expected challenges as well as unexpected crises.
Is getting help for employees expensive?
It might not be as expensive as you would think. Signposting to charities and organisations like Mind and Samaritans is "free" provided you have a robust employee communication programme in place. A telephone EAP can cost as little as £4.50 per person per year for a business covering over 50 staff and if you want to include some face to face counselling it only increases to £10.50 for the same size business. Smaller companies will have to pay slightly more per head.
Where we can help
We can assist with your health, wellbeing and protection needs with advice about employee benefits and reward strategies plus any risk assessments and support from a health and safety perspective. Simply call your usual Towergate Account Executive for more information and they will assist from there.
Business protection insurance from Towergate
Safeguard the future of your business against losing a vital employee, with business protection insurance that pays out when you need it to.
Towergate employee health and life cover
Towergate Health and Protection can offer prompt, private and personal health and life insurance for your employees.

About the author
Mark Brannon Cert CII is a respected industry leader with over 17 years' industry experience in a variety of roles within the business insurance sector. He works across a wide spectrum of insurance product and policy development, delivery and optimisation for clients, including claims, insurer relationships, marketing and communications, and risk management.
Read more health and wellbeing articles
The information contained in this bulletin is based on sources that we believe are reliable and should be understood as general risk management and insurance information only. It is not intended to be taken as advice with respect to any specific or individual situation and cannot be relied upon as such. If you wish to discuss your specific requirements, please do not hesitate to contact your usual Towergate Insurance Brokers adviser.
Sources:
Professor Tim Marsh (2021) [Webinar presentation "How much is adverse mental health costing your organisation" to QBE Europe and invited guests] 22nd April 2021
Health Assured
Health Assured