The use of hand-held phones whilst driving has been prohibited since 2003, and 2017 saw the introduction of harsher penalties aimed to further deter motorists from using a hand-held device.
Friday, March 25th, 2022, will see existing mobile phones rules strengthened. These new regulations will aim to crack down on drivers who use their mobile / smart phone when behind the wheel, driving.
After much concern around a legal loophole that meant insured drivers could escape punishment for taking photos with their mobile phone whilst driving, this change in the law will mean that anyone using a hand-held device whilst driving will face prosecution.      
Currently, in the UK, it is illegal to call or text anyone whilst driving unless you are in an emergency where you need to call for help.
If you are caught driving while using your hand-held device by the police, you will receive 6 penalty points on your licence, and a £200 fixed penalty notice.
This amendment to existing mobile phone law, will see drivers banned from using a hand-held device to take photos, videos, use social media, scroll through playlists, accessing the internet or play games whilst driving, the only exceptions being to make calls to emergency services and to use contactless payments at drive-throughs and pay tolls.
The stringent rules will also apply when stopped at a red light, roundabout, stop sign or stuck in traffic.
Under the Road Traffic (New Drivers) Act, drivers who gain 6 points or more within 2 years of passing their test will see their licence revoked.  Research carried out on behalf of the Department for Transport revealed that younger, newly qualified drivers were more likely to use their hand-held device while at the wheel.
Transport Secretary Grant Shapps stated:
 "Too many deaths and injuries occur while mobile phones are being held.  By making it easier to prosecute people illegally using their phone at the wheel, we are ensuring the law is brought into the 21st century, while further protecting all road users."
Although not illegal, research shows that drivers using hands-free devices are just as distracted as those using a hand-held device. Best practice advice would be to either switch your phone off whilst driving or activate the 'Do Not Disturb While Driving' feature on your mobile device.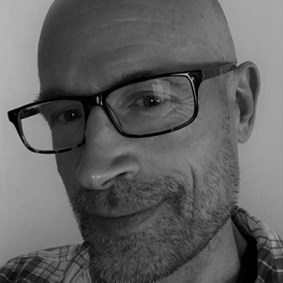 About the author
Chris North FCII is a respected industry leader with over 40 years' experience, who has worked in the insurance industry in a variety of roles, accumulating a wealth of knowledge. 
He is currently Technical Manager for Towergate's motor division, providing expertise on all matters relating to motor fleet insurance, in particular haulage and self-drive hire fleets.
For more information or for a full review of your insurance needs, please see our insurance specialisms, contact your usual Towergate Insurance Brokers adviser or email TIB@towergate.co.uk.
This is a marketing article by Towergate Insurance.
The information contained in this article is based on sources that we believe are reliable and should be understood as general risk management and insurance information only. It is not intended to be taken as advice with respect to any specific or individual situation and cannot be relied upon as such. If you wish to discuss your specific requirements, please do not hesitate to contact your usual Towergate Insurance Brokers adviser.