Digitalisation has been embraced by different sectors at their own speeds in recent years, but we've now seen the arrival of an era of digital insurance transformation in response to changing customer needs and the Covid 19 pandemic.
One of the biggest challenges of the pandemic for insurance companies has been the pressure to continue to meet customer needs in the face of huge change1. As the need for insurers to react flexibly and quickly to a changing landscape has been magnified, companies have found themselves with little choice but to welcome digitalisation with gusto.
The era of digital insurance
One of the main factors behind the era of digital insurance progress is changing customer behaviours and expectations. Evolving customer expectations have led to changes in the way customers browse and buy insurance products, and that's left leading insurers with little choice but to change the user experiences they offer. Whether it's the way they browse, buy a new policy, or seek support for claims, large numbers of consumers are starting to expect to do things on their own terms – no matter what the industry.
Consumers are seeing things like digital self-service become more widely available in a range of sectors, streamlining the buying process and their user experience. Customers are also becoming increasingly used to companies in other industries knowing exactly who they are and enabling them to select their products and alter policies online.
The pandemic also had a hand in fast-tracking digitalisation across the industry. As insurance company employees were forced to work remotely during lockdowns, the pressure on employers increased to facilitate this from a digital perspective, ensuring day-to-day operations could continue without compromising customer experience2.
The pandemic inadvertently pushed the issue of digitalisation from a 'nice to have' to a 'how soon can we do it?' task for insurers, helping the industry to catch up with the progress of other sectors.
"We saw traffic, leads and sales through our digital channels increase significantly, due to the fact that fewer discussions and purchases could be concluded in person. Most pleasingly, we also were able to offer these solutions to reach new parts of the business with successful digital strategies, who had not been previously aware of our capabilities." Adrian Clifton, Senior Digital Content Manager, Ardonagh Group.
Insurance digitalisation is underway
As recent events thrust the issue of digitalisation firmly under the noses of company leaders, it's likely that more and more insurance companies are taking the initiative when it comes to looking at ways to use advancements to meet their customers' expectations.
The change in customer behaviours triggered by a heavy reliance of doing things online during the lockdowns has changed the idea that digitalisation is important only to a handful of millennial customers and highlighted the need for companies of all sizes to start delivering the user experience their audiences now expect.
For many companies, looking at the overall customer journey is a great place to start. It's important for insurance companies to acknowledge the points in their customer journey where customers require immediate assistance, reassurance and when they want to log in and do things themselves. By using analytics and customer feedback to pinpoint audience needs at each stage of the journey, digitalisation teams can tailor a user journey that reflects the individuals buying the products.
The challenge for many companies is finding the operational processes to facilitate these changes, and digitalisation has seen transformation of dated in-house processes that have long been outgrown by the customer.
Digitalisation of insurance risk analysis
One of the key areas in which insurance companies are moving towards a digital approach is in their risk analysis. Data science uses big data analytics to calculate risk levels and the probability of specific events taking place in the future. More and more companies are turning to data science and machine learning to conduct accurate risk analysis, and this approach has already proven successful in many other sectors.
Insurance data scientists can use customer data and behavioural models to create tailored risk assessments, offering accurate risk analysis based on data. Access to real-time data enables insurers to conduct more reliable risk assessments, using predictive analytics like models already proving successful in sectors such as maritime and railway.  
Sources: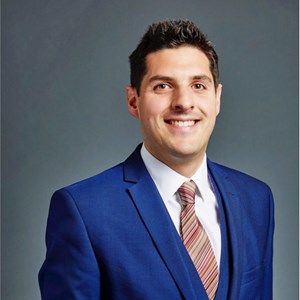 1 and 2: Future of Insurance by Raconteur: Age of the next-generation digital insurer
About the author
Mark Brannon Cert CII is a respected industry leader with over 17 years' industry experience in a variety of roles within the business insurance sector. He works across a wide spectrum of insurance product and policy development, delivery and optimisation for clients, including claims, insurer relationships, marketing and communications, and risk management.
Read more business insurance articles
For more information or for a full review of your insurance needs, please see our insurance specialisms, contact your usual Towergate Insurance Brokers adviser or email TIB@towergate.co.uk.
This is a marketing article by Towergate Insurance
The information contained in this article is based on sources that we believe are reliable and should be understood as general risk management and insurance information only. It is not intended to be taken as advice with respect to any specific or individual situation and cannot be relied upon as such. If you wish to discuss your specific requirements, please do not hesitate to contact your usual Towergate adviser.