Towergate Insurance Brokers has regularly spoken about this issue, which means shops, factories, warehouses and many other commercial buildings across the country are woefully under protected in the event of a claim for damage.
Businesses already struggling in the wake of Covid-19, may not be able to survive the consequences of being underinsured.

It is estimated that nine out of ten properties in the UK are insured for the wrong amount. In 79% of these cases, this is due to underinsurance which means that when a claim is made, the pay-out for the damage can be severely reduced. Moreover, on average buildings are only covered for 69% of the amount they should be, a considerable short-fall in cover.


UK homes also under underinsurance threat
RebuildCostASSESSMENT.com has also found that the owners of as many as 580,000 homes in the UK worth over £1 million each, are also significantly underinsured.

'Now is not the time for businesses and individuals to find out their property is underinsured and that their insurance policy will not fully cover a loss', says Towergate's Commercial Director, Mark Brannon.

'At Towergate Insurance Brokers we can organise a property valuation by skilled CII, RICS and NEBOSH qualified surveyors, including a telephone-based desk-top valuation'.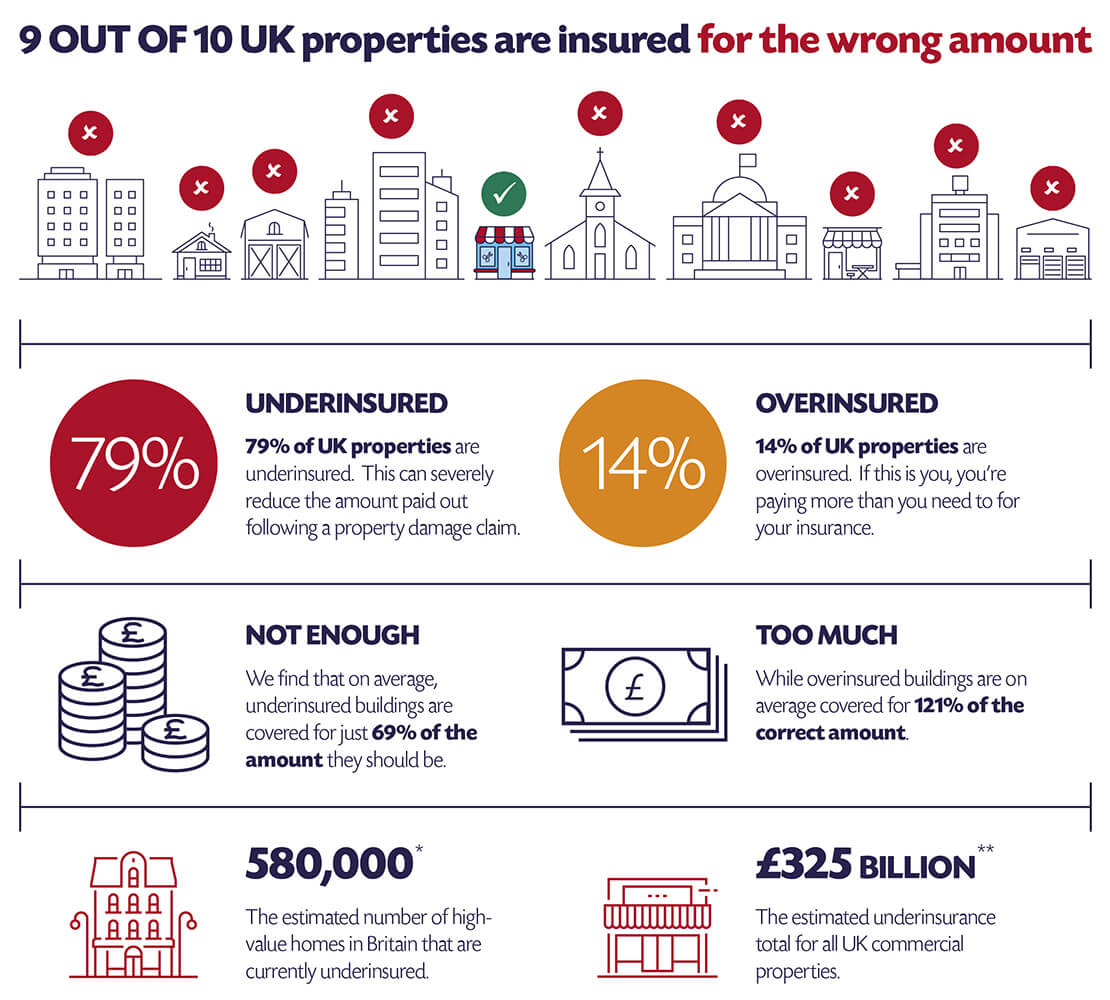 Every year RebuildCostASSESSMENT.com shares data with the insurance industry around the accuracy of building sums insured in the UK. These are their latest findings covering both commercial
and residential properties.

Data derived from 11,071 Rebuild Costs Assessments completed between October 2019 and September 2020.

*Estimate based on Zoopla data on UK homes with a market value exceeding £1m **Estimate based on British Property Federation (BPF) data on UK commercial real estate.