More and more litigation is being brought against individuals within business senior leadership teams who make decisions on behalf of the business. During 2021 alone, the penalties passed to companies in the UK totalled almost half a billion pounds1, shining a light on the very real requirement for companies to take out the right Directors and Officers (D & O) cover.
What is Directors and Officers Insurance?
Sometimes known as Management Liability Insurance, Directors and Officers insurance provides liability cover for the key decision makers in a business. Company managers are often required to make decisions as part of their roles, and these can trigger claims from anyone from fellow employees to customers.
Many directors assume that they are protected from personal liability when it comes to the choices and actions they make at work, but this is often not the case. Unfortunately, a company's public liability insurance often excludes individual employees, leaving them open to personal claims.
Directors who find themselves facing allegations of wrongdoing can face legal proceedings, leaving their own finances and careers vulnerable. Directors and Officers insurance can help to cover the costs of legal proceedings, compensation claims and representation if a senior employee faces allegations of wrongdoing. Most policies include cover for shareholders claiming for losses, criminal fraud investigations and many more scenarios if things go awry.
Remember, you don't actually have to have done anything wrong to find yourself facing a claim and the cost of defending yourself, all it takes is for someone to allege that you have.
Directors and Officers claims can arise from a wide range of circumstances including:
Mismanagement
Negligence
Unfair dismissal or discrimination
Libel and slander
Breach of duty
Acting outside of authority
Anti-competitive behaviour
Regulatory investigations
Even when managers act with the best of intentions, there are times when inadvertent wrongdoing can lead to compensation claims. Taking out Directors and Officers insurance can help to protect senior employees if they do find themselves facing allegations.
Choosing the right cover means they'll have access to professional advice and representation as soon as a claim arises, and their personal assets will be protected if things progress.
Find out more with our D and O insurance explained article or protect your employees with Directors and Officers Insurance.
Sources:
1. Mondaq.com: Record levels of fines for companies let down by their Directors and Officers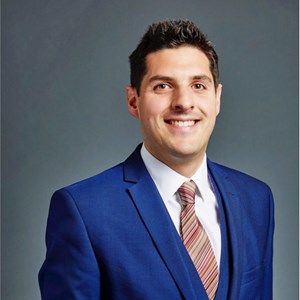 About the author
Mark Brannon Cert CII is a respected industry leader with over 17 years' industry experience in a variety of roles within the business insurance sector. He works across a wide spectrum of insurance product and policy development, delivery and optimisation for clients, including claims, insurer relationships, marketing and communications, and risk management.
For more information or for a full review of your insurance needs, please see our insurance specialisms, contact your usual Towergate Insurance Brokers adviser or email TIB@towergate.co.uk.
 Read more business insurance articles
This is a marketing article by Towergate Insurance.
The information contained in this article is based on sources that we believe are reliable and should be understood as general risk management and insurance information only. It is not intended to be taken as advice with respect to any specific or individual situation and cannot be relied upon as such. If you wish to discuss your specific requirements, please do not hesitate to contact your usual Towergate Insurance Brokers adviser.