Back in May 2022, The Architects Registration Board (ARB) released new draft guidance on the insurance cover architects must arrange to ensure they're compliant with its Code of Conduct. The guidance emphasised the importance of organising appropriate Professional Indemnity Insurance (PII) to protect clients if a project doesn't go to plan.
What does the guidance say?
The ARB guidance underpins the Architects Code of Conduct, outlining the expectations for architects to take out adequate Professional Indemnity Insurance. As the insurance market has changed, it has become increasingly challenging for architects to operate in line with the previous guidance, prompting the changes.
The guidance changes in a nutshell:
Architects must still seek insurance before taking on work
For some claims (such as fire safety and cladding), architects' coverage may be held on an aggregate basis and limited to covering direct losses
Architects are not expected to take out cover with historic liabilities in mind due to new exclusions applied to their insurance policy. If it is not possible for an architect to secure retrospective insurance, they would not be viewed as in breach of the Code of Conduct
No architect should accept a minimum level of cover below £250,000 for every claim
When will the guidance come into effect?
The ARB worked with professional bodies and the insurance market to produce the new guidelines, which are expected to come into effect later this year when they're finalised. The changes aim to implement risk-based changes, recognising the wider issues in the global insurance market.
To read the full guidance, visit the Architects Registration Board. Find out more about architects insurance from Towergate Insurance.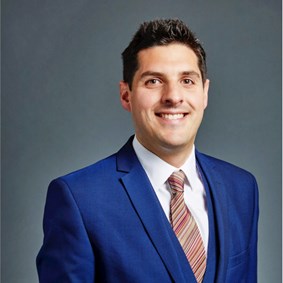 About the author
Mark Brannon Cert CII is a respected industry leader with over 17 years' industry experience in a variety of roles within the business insurance sector. He works across a wide spectrum of insurance product and policy development, delivery and optimisation for clients, including claims, insurer relationships, marketing and communications, and risk management.
DISCLAIMER: The contains information is for general guidance only and should not be relied upon in place of professional advice. ARB does not accept any duty to advise on the appropriate terms of cover required in specific cases.
For more information or for a full review of your insurance needs, please see our insurance specialisms, contact your usual Towergate Insurance Brokers adviser or email TIB@towergate.co.uk.